Everybody loves things when they happen better. There is no better than faster and optimal. Cleaning your dryer is crucial in a number of ways. Edmonton Duct Guys offer stellar dryer vent cleaning services. We do away with the lint and other debris that could lead to fires. You do not want to burn everything that you have built in a single day.
We are always committed to seeing you get our best services.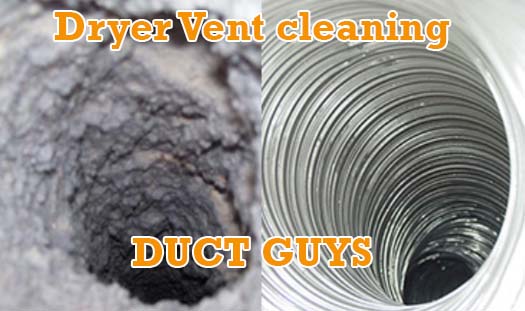 Why is it important to get Dryer vents cleaned professionally?
Prevention of Fire outbreaks
The most important reason of cleaning your dryer vents is to prevent fire perils. Dryer lint is highly ignited. Clogged dryer vents cause majority of house fires in Canada. One sure way of doing away with such menaces that cause you harm and losses is by cleaning the vents on a regular routine.
Saving on Energy Expenses
Clogged dryer vents make your dryer strain to dry your clothes. This increases the amount of energy needed to perform its duty. When your dryer vent is regularly cleaned, you will save on energy bills.
Reduction in Maintenance Costs
Dryer vents breakdown occasionally when the dryer vent line is clogged. When your dryer vent is cleaned and maintained thoroughly, you are able to save on extreme repair and replacement costs. Clean vents allow the dryer perform more effectively since the airflow is increased.
Efficient drying of your laundry
When the lint filter is cleaned, hot air moves effectively through your dryer. Your clothes are then able to dry within the optimal time. We all understand the value of time and how it cannot be regained back.
Extending your laundry's life
Professional cleaning of your dryer vents makes your clothes have a longer life. This is because they'll dry within the intended time, and without being overheated.
What makes Edmonton Duct Guys professional dryer vent cleaning specialists?
Our qualified teams of experts are highly experienced, industrious and kind
Duct Guys use advanced equipment to carefully clean your dryer vents, additionally we stay up to date on new technologies.
We charge you favourably. We always charge our services by the job done and not the duration taken
Our company does not have any hidden charges. We give you a quotation even before we work for you
Before we leave, we make sure that your house is neat and tidy just the way we found it.
Request our services and we'll help you protect yourself and save some substantial amount of money. We are the best dryer venting technicians in Edmonton. We can help you prevent clogs and get rid of any clogs which might have formed because we are aware of the most serious fire risks.